Where we are
Phase Two Consultation closed on 23 April 2018, having run from 15 March 2018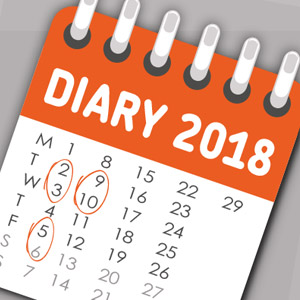 At an early stage we carried out initial Environmental Scoping which is available on the National Infrastructure Planning website. This scoping process established the technical work we carried out and identified the environmental aspects that would need to be considered as we developed our proposals
Since November 2015, we have been engaging proactively with the local communities and their representatives. We introduced the scheme to MPs, local councillors, parish councils and other representatives ahead of the full public consultation that started in April 2016. In April and May 2016, we held a number of public exhibitions as part of our Phase One consultation to help people understand the plans and register their comments and opinions. In August 2016, Ashfield Land published updated illustrative plans and new visual material as part of the Phase One community consultation. This first round of consultation closed on 21 October 2016.
Phase Two consultation started on 15 March and closed on 23 April 2018.
Ashfield Land and Gazeley are currently considering all feedback, along with technical matters, and finalising the plans for submission to the Planning Inspectorate, the government body responsible for considering the application. The application will be made later in 2018. Feedback will be reported in the Consultation Report, which will be submitted with the application.
Once the application has been submitted, the Planning Inspectorate will review the application and an independent inspector will carry out an examination and make a recommendation to government who will make the final decision on whether consent should be granted or refused. Once accepted, the timescale for examining and determining DCO applications is set by legislation at around 15 months.