Welcome to the Rail Central website
Rail Central is a proposed new strategic rail freight interchange in Northamptonshire. The Government has identified a clear need for more goods to be transported by rail because moving goods up and down the country efficiently, safely and sustainably is vital to the UK economy.
Rail Central will respond to this need and support the strength and competitiveness of UK business. Rail Central will provide both national and local benefits - delivering jobs, investment and important new infrastructure. It has the potential to create around 8,000 new jobs.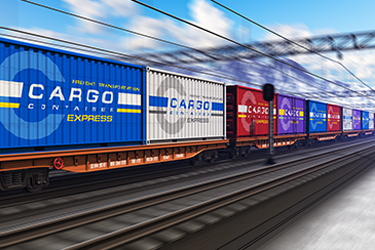 The proposed site is located where the West Coast mainline meets the Northampton Loop Line to the south west of Northampton and between the villages of Blisworth and Milton Malsor.
We have recently completed the first round of the formal pre-application consultation, during which we presented draft plans to local residents and other interested parties, and invited feedback on them. The Consultation took place between 28 April 2016 and 21 October 2016.
Feedback received will help to inform the application for the project to be submitted to the Planning Inspectorate.
This consultation programme has been developed in discussion with Northampton Borough Council, Northamptonshire County Council and South Northamptonshire Council.
In April and May 2016, we held a number of public exhibitions as part of our Phase One consultation to help people understand the plans and register their comments and opinions. In August 2016, Ashfield Land published updated illustrative plans and new visual material as part of the Phase One community consultation.
Phase Two consultation is scheduled to take place when we have comprehensive details across all key areas on which to consult, including highways and the environment. At Phase Two Consultation, the updated plans will be published showing how the proposals have developed since our Phase One Consultation. Information on this round of consultation and the dates, times and venues for the public exhibitions will be publicised widely to all relevant stakeholders and the local community.
The planning and consultation process will help to balance national need with local impact. We want to make Rail Central the best it can be and will work closely with local communities and other interested parties as we progress our proposals.