How to get involved
Consultation and feedback is central to the planning process for Nationally Significant Infrastructure Projects (NSIPs).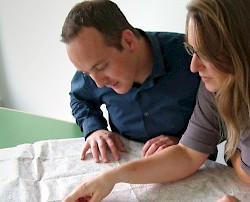 Ashfield Land, the developer behind Rail Central, is consulting with the local community and a full range of stakeholders. The purpose of the consultation is to provide local residents, elected representatives and other interested parties the opportunity to understand and influence the proposals.
As well as being a central part of the NSIP planning process, consultation is a statutory requirement for Ashfield Land as the scheme applicant. Throughout this process we have been following the requirements set out in the NSIP process and working hard to ensure that anyone wanting to participate in the consultation has the opportunity to do so.
The consultation programme has been designed to take place in a clear and sequential way, with local residents and other interested parties engaged at an early stage so that information can be shared and we can understand any specific issues or concerns so that they can be considered before the plans are at an advanced stage.
Draft plans were presented to the public in the first round of community consultation (Phase One) in 2016, taking place between 28 April 2016 and the deadline for feedback on 21 October 2016. All feedback has been reviewed, logged and considered to help to inform the final application for the project to be submitted to the Planning Inspectorate.
Phase Two consultation is scheduled to take place when we have comprehensive details across all key areas on which to consult. The updated plans will be published, showing how they have been developed since our Phase One consultation and further details on visual impact and highways. Information on this round of consultation and the dates, times and venues for the public exhibitions will be publicised widely to all relevant stakeholders and the local community.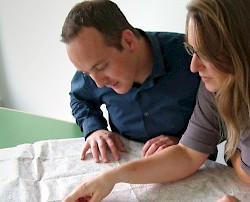 We set up a number of ways to help ensure local communities could provide feedback. These included:
Project website: an online feedback system was available on the website, until 21 October 2016.
Project email address: the project email address (railcentral@camargue.uk) is monitored regularly and could be used to request further information, ask questions or submit feedback.
Freepost: the dedicated project freepost address (Freepost Rail Central) was available to request further information, ask questions or submit feedback.
Project telephone line: the project telephone line (0845 543 8967) was availablefor general enquiries relating to the consultation. Local residents and other interested parties could request information by telephoning the project telephone line. However, it was not possible to provide feedback through the consultation line.
Read more about how to get involved at the planning inspectorate website.
All feedback from the consultation will contribute to the preparation of a Consultation Report which will be submitted with the application for a DCO.
Following the close of the first round of consultation, you may still give us your views and we will review all comments, though please be aware that feedback will not be logged in the same way as if it was provided during the formal consultation period. As explained above, a further round of formal consultation is scheduled to take place when we have comprehensive details across all key areas on which to consult.
If you have any questions please e-mail us via railcentral@camargue.uk or telephone our information line (Monday to Friday, 9am to 5.30pm) on 0845 543 8967 (please note calls are charged at local rates). You can also get in touch by post addressed to Freepost Rail Central.